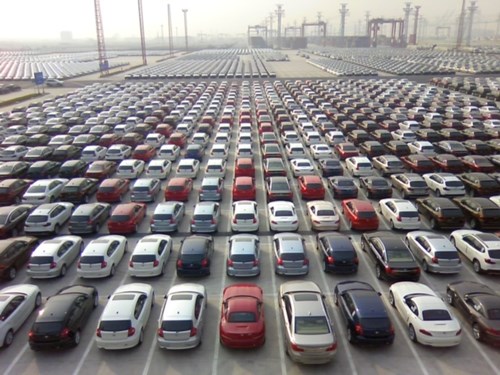 City Auction Group has recorded an all-time high in vehicle sales, up 11% year-on-year in 2018, making it the firm's most successful year since its launch in 2010.
More than 60,000 vehicles were offered across the Group's Rockingham and Belfast sites last year, where more than £60 million worth of vehicles were sold.
There was also a 17% increase in vehicles offered through the Group's online auction service, with 18,500 recorded in 2018.
City Auction Group has also recently experienced a record sale at its auction facility in Belfast, earlier this month. A total of 275 vehicles were sold on behalf of major corporate vendors LeasePlan UK, Toyota and Lexus, Trust Ford, FCA Group, Citroen UK, PSA Finance and Santander, achieving more than £2m of total sales at 95% conversion at 99% of CAP clean.
Michael Tomalin, managing director of City Auction Group, said: "We are delighted with our success and it's thanks to all the hard work of our dedicated teams across Belfast and Rockingham, as well as the recent investment we have made in upgrading our physical and online auction facilities.
"The used vehicle sector is seeing steady growth during Q1 2019, as new car sales continue to encounter challenging trading conditions. Demand for quality used vehicles across the UK remains consistently high, as our recent figures show.
"We expect the current trend to continue throughout Q1/Q2 across the Group. Challenges continue to face franchised dealers, thanks to the drop in demand for new vehicles and Brexit, which is driving consumers to be cautious and to spend their money wisely. Hence the conversion to the 'newly new' used product."