The City Auction Group LiveBid app has been replaced!
6th July 2020
Please note that you should now use the Livebid system as part of the main City Auction Group app - the seperate City Auction Group Livebid App has been replaced and will not work.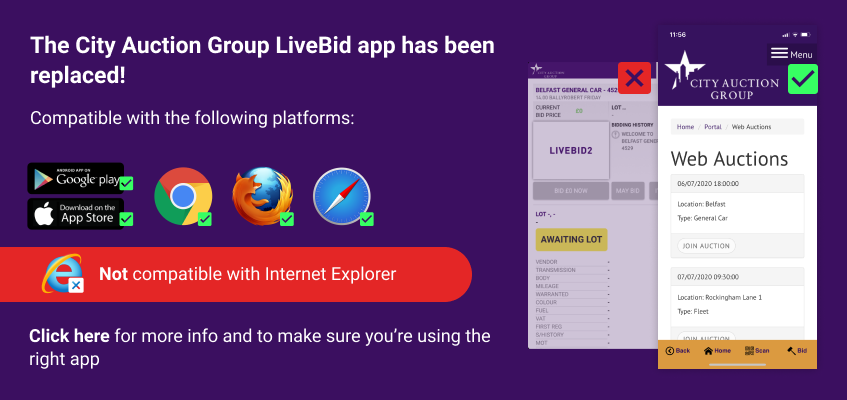 How do I know I'm using the correct app?
If your app looks like this - you are using the wrong app: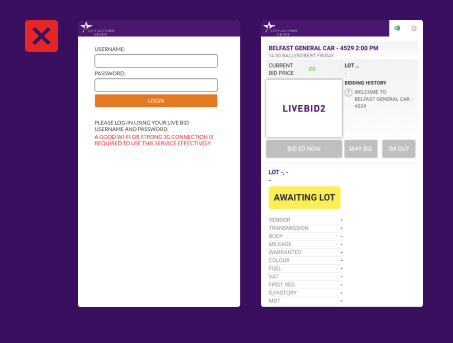 If this is the case, you need to download the City Auction Group app using one of the following links:
If your app looks like this, you are using the correct version and are good to go: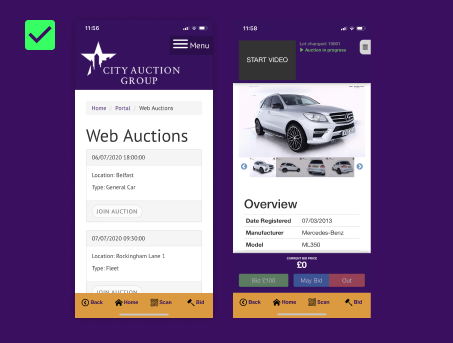 Do I have to use a mobile phone to use Bid Online?
No, we offer a web based version of Bid Online that's compatible with Google Chrome, Safari and Firefox - simply log into your account, and under the Account menu, you'll find Bid Online.
Can I use Internet Explorer?
Our Bid Online system does not support Internet Explorer. We recommend using a more up to date browser such as Google Chrome, Firefox or Safari. You can download Google Chrome via the following link: