PETERBOROUGH EXPANSION CONFIRMED Q4 2022
13th September 2022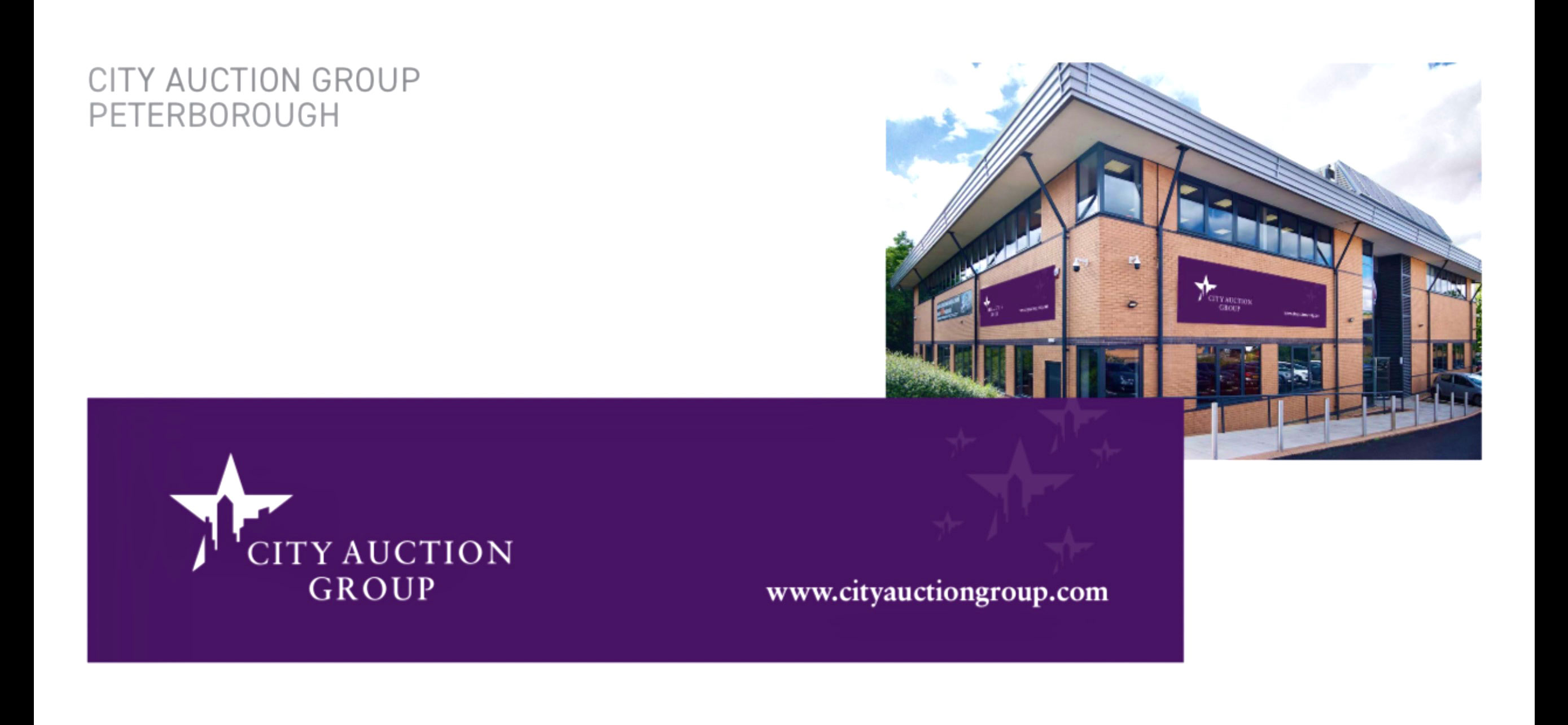 We are delighted to announce that due to significant growth in both City Auction Group and PurpleRock at our Peterborough location we are upscaling our business to operate from two centres.

Michael Tomalin CEO stated 'We are moving the vehicle remarketing centre next door to the current location at Peterborough to a totally refurbished 7 acre facility with state of the art purple auction lanes, corporate offices, gymnasium, fully operational cafe, internal inspection and vehicle preparation zone. This will ensure as the industry recovers from low supply we have the ability to operate physical auction events supported by live online availability five days every week which is a significant game change'.

The seven figure financial investment will see PurpleRock our vehicle logistics and defleet centre remain at the East of the England Arena with secure storage capabilities for 1500 vehicles alongside the two current supporting zones of 750 vehicles, vehicle repair to include paint booths and mechanical, inspection services, cutting edge Carscanner video digital imagery and vehicle preparation services for end of term and in-life repatriation of vehicles for secondary leasing options. The growth of PurpleRock since its introduction in February 2020 has been a remarkable journey with more vehicles being managed for the UK's largest fleet, lease and finance companies than we ever predicted.

The official opening ceremony by the Mayor of Peterborough will take place at our inaugural sale event on Tuesday 11th October 2022 with all auction operations and administration fully in position to commence from Monday 3rd October 2022 at 8.30am. Early allocation of vehicles is advised for this special occasion.

He further added 'As a footnote since our introduction to Peterborough twelve months ago we have developed a sizeable footprint of over twenty acres from both CAG and PurpleRock and expect to develop further in the next phase in Q2 2023 with facilities predicted NW and South of England to compliment our current Northern Ireland operations which in addition to all the above will see a major external refurbishment of the flagship Belfast centre as we develop the recently purchased main road frontage to further enhance the PurpleRock footprint and provide an enhanced customer journey. As always we thank you for your continued support and look forward to seeing you across the group at our centres in the coming weeks'.