Toyota & Lexus GB Inaugural Sale Event 2021
13th January 2021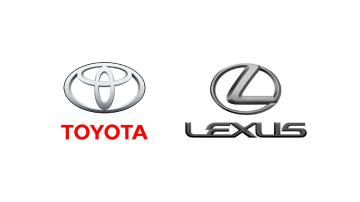 We are pleased to advise that the inaugural Toyota & Lexus Remarketing manufacturer sale event will take place on Tuesday 21st January 2021 at 10.30am.
CEO Michael Tomalin stated 'The business partnership is developing well as we offer a full suite of additional services to Toyota & Lexus GB including vehicle storage, technical/inspection services and logistics across the UK and Northern Ireland at our flagship vehicle remarketing centres in Rockingham and Belfast. The inaugural event is another proud moment for our business as we develop strategic partnerships with corporate vendors by offering market leading technology and key personnel appointments to continue our growth aspirations'.
Due to current restrictions the opening event will be digitally online open to all motor industry professionals and available at www.cityauctiongroup.com on your smartphone, tablet or laptop with a clear commitment from us that every car will arrive to standard confirmed on detailed NAMA inspection reports, CarScanner 360 videos/digital images and City Assured mechanical health checks.
Super fast movement of purchased vehicles direct to your dealership please contact Chris Martins 07768 263590 or email cm@purplerocklogistics.com
Registration for a motor trade account please contact Joanna Aldridge and Lauren Shepherd during office hours 01536 270280 alternatively email corporate@cityauctiongroup.com
Because we value your business...